An online shop gives you the ability to sell your products to your customers 24/7 via payment gateways like SagePay, Worldpay, PayPal and Stripe.
Our e-commerce website systems are custom made development platforms with content management systems that allow clients to edit and update in house, forming the perfect marketing tool to perform against key business objectives.
Through great design, each bespoke website is built to appeal to the desired target audience identified as the market to showcase its products and services. Responsive and search engine optimised by default, coupled with the ability to integrate with all promotional platforms will ensure the website has the strong foundation required to build a focussed, effective online business to maximise ROI.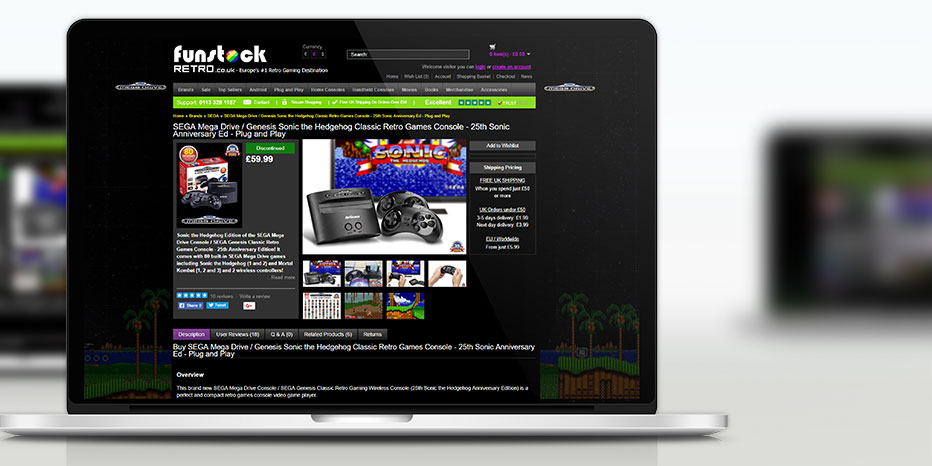 Funstock Retro
Brand/Web Development
The number one online store in the UK and Europe for classic and retro games. We were approached to create a brand and ecommerce website that increased their revenue by 542% in the first year.
FREE WEBSITE
PERFORMANCE AUDIT
Drive traffic to your website by achieving
increased rankings in search engines for
valuable keywords.