Let our Google Certified professionals design and run campaigns for your business. Search campaigns are a cost-effective, measurable way to target potential customers. We will work with you to identify and target your audience and direct that traffic to your website. Furthermore, we can create display campaigns with fantastic video, image adverts and have them targeted on sites relevant to your product or service. You can target or remarket to audiences relevant to your business on over 20 million websites.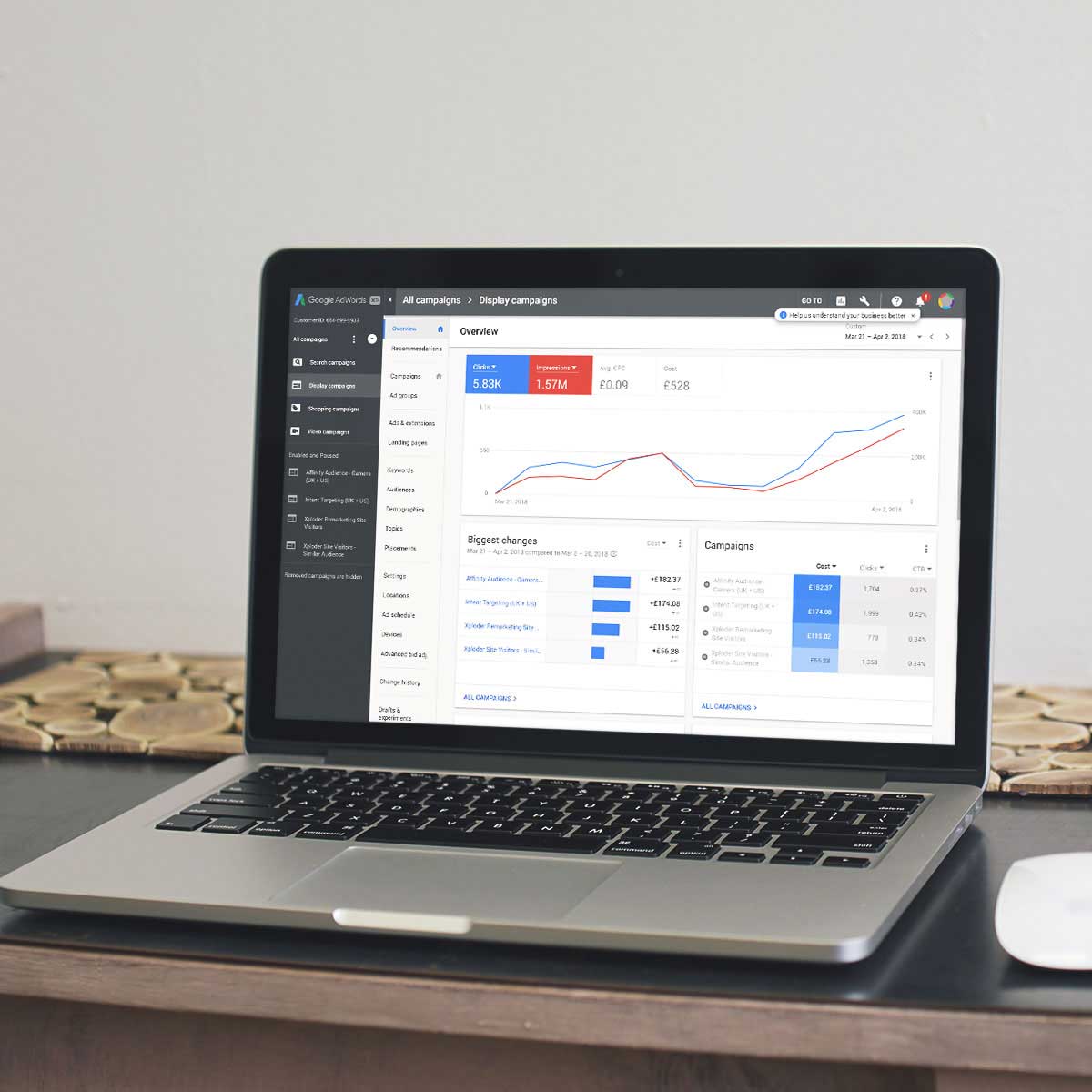 National Product Distribution Company
"During 2017, KCM designed, developed and operated a Search and Display advertising campaign which increased traffic to our website by over 820% in six months. This campaign was carefully designed to allow retargeting of every person who visited our website but didn't buy a product. This marketing activity allowed us to convert over 50 additional sales in the first six weeks of operation. We are confident that these sales would have normally gone to our competitors. We have since expanded this to include email remarketing campaigns"
Get More Info & Pricing
Use the form below to request more information about our search advertising services.