Packaging design should entice and inform customers whilst protecting the product. In an almost entirely digital world, the human touch is more important now than it ever was before. The perfect branding so often provokes customers to make a connection with your product, packaging allows them to actually do it.
The perfect packaging design combines classic styles and characteristics and are applied with modern methods. This results in a piece that seamlessly merges the twin alters of form and function.
Get More Info & Pricing
Use the form below to request more information about our packaging design services.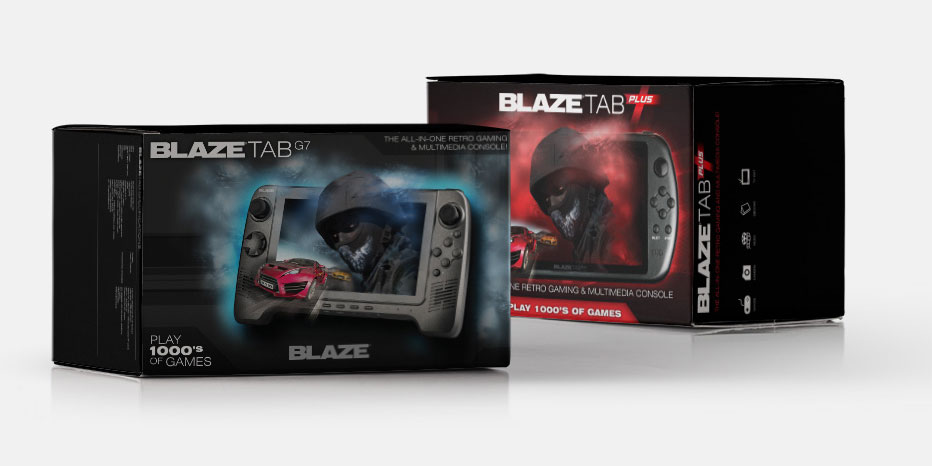 Blaze Tab Packaging
Packaging Design
The BlazeTab Plus and BlazeTab GT are the successors to the original BlazeTab. The console is a powerful android retro gaming device capable of playing even the most complex of video games. We were commissioned to design the packaging artwork and see it through to completion.
Brittain's Bottle Packaging
Packaging Design
Brittains are a Doncaster based company that produce the finest quality premium flavoured vodkas. From the eye-watering Chilli & Chocolate to the smooth taste of Butterscotch, all deliver incredible flavour and texture. Keyhole Creative we're happy to help in designing the perfect packaging for this high quality brand.